HoneymoonAlways started in Austin, Texas, USA. Two couples met and wanted to start a travel blog where they could share their stories and inspire others. On our site you will find honeymoon guides to help people plan their next couples getaways, resort highlights and other travel content focused on helping you have special journeys together.
We also partner with 58 Stars, a travel agency offering custom travel experiences, to provide travel planning services to our readers.
The Creators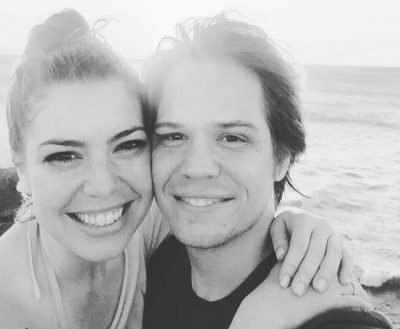 Dan & Michelle are the main creators of Honeymoon Always. Our first travel experience together was to NYC, an experience that led us to realized how much we loved each other. Since then, we got married and have explored even more places together; from stateside trips to Hawaii, California, Seattle and Florida, to adventures in Costa Rica, Ireland, Spain, Italy, France, Brazil and more. We love living in Austin and trying new things like checking out local restaurants, the latest music festival, taking a flying trapeze class or trying something else out that is new.
Featured In
Travel Blogs to Follow in 2017– Huffington Post
The Ultimate Road Trip Playlist by 20 Travel Bloggers – That Adventurer
Travelers Choice for Best Hikes in Europe – Live Dream Discover
Kayaking Around The World: Europe– Global Brunch
Best Places to Visit in Southern Africa– Here and There
The Most Romantic Valentines Day Destinations in Europe– Europe Up Close
13 Fantastic Frosty Destinations for People who Love Winter– The Globetrotting Teacher
How & Where Will You Travel in 2017– Lioness Travel
Around the World in 28 Snacks= Laugh Travel Eat
17 Perfect Places To Fall In Love– Pack Me To
29 of the Most Beautiful Palaces and Forts From Aroind the World– Mismatched Passports
Best Museums Around the World Shared by Travel Bloggers– For The Love of Wanderlust
The Ultimate List of Winter Destinations– Fjords and Beaches
Which Are The Best Cruise Deals? Top Travel Bloggers Share Their Cruising Stories-Life Style Fifty
Sample of Published Works
Best Islands to Visit in French Polynesia– The Savy Globetrotter
Three Day Romantic Trip to Paris– Polka Dot Bride
48 Hours in Cinque Terre– Y Travel Blog
The Best Places to Photograph the Eiffel Tower– Mapping Megan
Things to do on a London Layover at Heathrow– Marac Mama
Perfect Summer Day in Austin– 52 Perfect Days
Work With Us
Honeymoon Always is a fast-growing travel blog open to working with brands, tourism boards, and honeymoon destinations. We are open to working with you on sponsored posts, press trips, sponsored reviews, and interviews.
Contact us at [email protected]
We also accept guest posts from other Travel Writers.