Save Time
Instead of spending your time searching the web for the right accommodations and flights, they do that leg work for you and make it easy.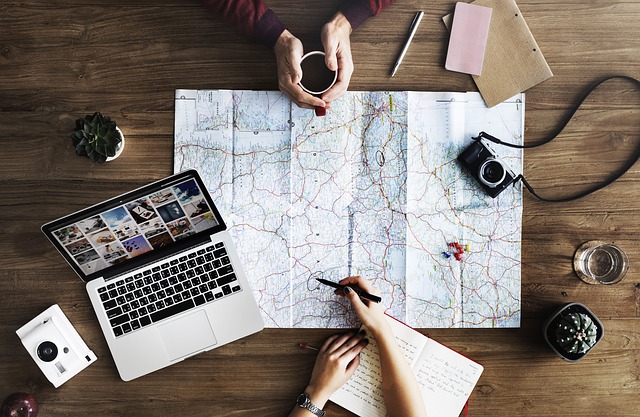 Work With Trusted Experts
Leave it to the experts to make sure you are in the best accommodations, have stress-free transportation, and all the other details are taken care of to make your trip goes smoothly.
Relax & Enjoy
Once on your trip, you can relax and enjoy your vacation knowing it has been planned with you in mind and if you need anything you have a trusted partner just a phone call away.
Dan has always been the planner of our travels, but even someone who loves spending hours doing the research to create the perfect trip can get burned out.
A few years ago we decided we wanted to go on a trip to relax and take a break from travel writing. And we didn't feel up to doing any planning.
At that point, we came into contact with a travel advisor and decided to let him do the planning for our next trip.
First, your travel advisor gets to know YOU. They learn your motivations for travel and what you are trying to experience during your trip, then they apply that using their experience to match you with destinations, activities, and accommodations.
An experienced advisor knows destinations in ways you can't. They know things you cant learn from online research and reading the sometimes overwhelming amount of reviews.
You save so much time by putting your trust in a travel advisor.
Your advisor's expertise will unluck opportunities with experiences you didn't think were possible and upgrades only available through them.
So after using a travel advisor and having such a great experience, we partnered with a few travel advisors, each specialized in different destinations.
So stop wasting your time going from website to website trying to figure out what the best deal is or how to get from point A to point B and contact a travel agent who will take that task off your hands.
Our Travel Agent Partners
Honeymoon Always has partnered with the luxury travel agency, 58 Stars to provide our readers with tailored, seamless, custom travel insider-style itineraries that leave our clients soul-struck and awe-inspired.
Instead of stressing about planning your honeymoon or other travel, let us do that for you. We have been traveling the world and use our experience to help you plan your vacation, making it the best experience possible. When you contact us for assistance, you will now be matched with a luxury travel agent who can best serve you.