Have you ever been to Puerto Rico? Both Michelle and I went with friends before we were ever married. I personally went on a whim when a coworker invited me after she found $200 round trip flights. If you know me, you know I didn't hesitate to book.
When we arrived in Puerto Rico we found something that we never got used to, slow service. There were no quick waits for food so we had to calm down and plan plenty of time for dinner.
I don't think I ever got used to the long waits, especially when we arrived at restaurants already hungry.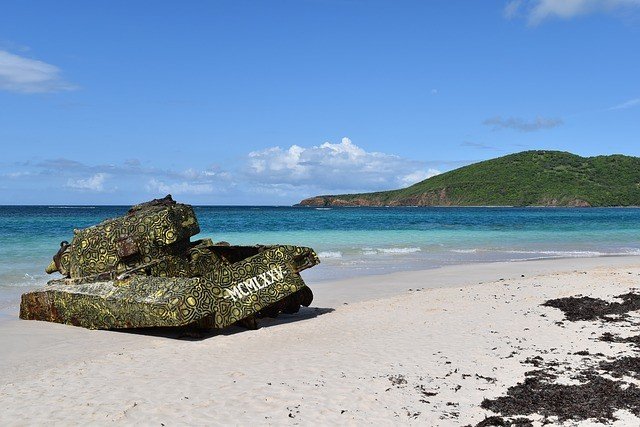 One thing we did find that we loved was the Budin de Pan, a Puerto Rican White Bread Pudding. I actually tried it at a restaurant in Culebra that we went to dinner at a small restaurant. When I arrived home from Puerto Rico, I had to find a recipe and was relieved to find out it was very easy to make.
Here is a recipe for Budin de Pan.
Ingredients
12 slices of white bread
1 cup milk
2 eggs
1 can coconut milk
½ cup raisins
¼ cup sugar
1 tsp vanilla
Directions
Tear pieces of bread into bite-sized pieces with your hands and place in a bowl. Then, mix in milk, eggs, coconut milk, sugar, vanilla and raisins and break up the chunks of bread until mixture looks like a cake batter.
Butter a 3-quart glass pan and pour in bread batter.
Place into the oven at 350°F for 1 hour 20 minutes or until golden brown.
After cooling, cut into squares and top individually with a dollop of whipped topping.
He is an expert travel advisor and enthusiast. He has traveled extensively in the USA, Central American, South America and Europe. He has visited every Sandals Resort and is one of a select few Diamond Elite members of the Sandals Chairman's Royal Club.
Dan graduated from Johnson & Wales University with an associate degree in Culinary Arts. Later he graduated from the University of Utah with a bachelor's degree in International Studies with a focus on people and culture.